Profile

Ethical Madness
All this feels strange and untrue
Free Account
Created on 2009-05-03 13:07:26 (#244111), last updated 2009-05-04 (437 weeks ago)
4,297 comments received, 13 comments posted
956 Journal Entries, 436 Tags, 1 Memory, 6 Icons

About
| | |
| --- | --- |
| Name: | fanged_angel |
| Birthdate: | Nov 15 |
| Location: | Spain |
| | |

Mini Bio
Stylesheet by

palebird
Una historia de amor, de odio y de los sueños que viven en la sombra del viento.
Carlos Ruiz Zafón,
La sombra del viento
A story about love, about hate and about the dreams that live in the shadow of the wind
Ponte dei Sospiri
On the very last train to wherever.

Yasmine is 19-years old. A Scorpio. A Romanian quite a few kms away from home, although uncertain of where home really is. A writer. A fighter. A dreamer. A realistic optimist. A bookworm. A slasher. Passionate. Cerebral. Hot, cold and warm. Unique, different and complicated. Creative, straightforward and prone to irony.

Loves:
Reading. Writing. Slash. History. Art History. Art. Music. Archaelogy. English. Literature. Formula 1. Figure Skating. Rain. Autumn. Winter. Snow. Spring. Flowers. Photoshop. Icon-making. Languages. Travelling. Venice. Films.

credits: profile
Have you ever been in love? Horrible, isn't it? It makes you so vulnerable. It opens your chest and it opens your heart and it means someone can get inside you and mess you up. You build up all these defenses. You build up this whole armor, for years, so nothing can hurt you, then one stupid person, no different from any other stupid person, wanders into your stupid life. You give them a piece of you. They don't ask for it. They do something dumb one day like kiss you, or smile at you, and then your life isn't your own anymore. Love takes hostages. It gets inside you. It eats you out and leaves you crying in the darkness, so a simple phrase like 'Maybe we should just be friends' or 'How very perceptive' turns into a glass splinter working its way into your heart. It hurts. Not just in the imagination. Not just in the mind. It's a soul-hurt, a body-hurt, a real gets-inside-you-and-rips-you-apart pain. Nothing should be able to do that. Especially not love. I hate love.
Neil Gaiman - The Kindly Ones
Graphics Resources:
(this list is ever-growing)

ennife

99mockingbirds

dark_x_huntress

paine_09

iconetwork

shark_bitten

sarenka_xd

katcal062301

lidia_elf

gfx_soul

jordannamorgan

flashland

flamie_chan

white_lillie

sixtysixheavens

cla22ire

goodbye_anymore

urbanstrokes

essen_art

global_lady

lifeisdolce

pebls

innocent_lexys

moonshadow_nal

erniemay

spooky_window
http://www.shatterheart.net
http://inthename-stock.deviantart.com/
http://cloaks.deviantart.com
http://killxthexscenexstock.deviantart.com/
http://solstock.deviantart.com/
http://night-fate-stock.deviantart.com/
http://r2krw9.deviantart.com/
http://abovevintage.deviantart.com/

sheerperfume

stellarmoneca

organza

pinxess

creamuts

iconpile

instantrock

yunhe

ruthenia_alba

neke

graceful_shadow
http://cryingforest.net

chamberten

statisticsshow

music_fun

noisettee
@

coloured_skies

simpleandclean

redmoon_icons

probot

azuremonkey

nokitas

daisytux

cdg

flame_inside_me
@

flame_love

ghost_factory

graniaroirdan

retrographic

extraobsession

aesc

discolore

creaphics

icons_by_mea

forevernevermor

vikyvampirs90

ewanism
http://www.hybrid-genesis.com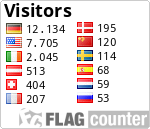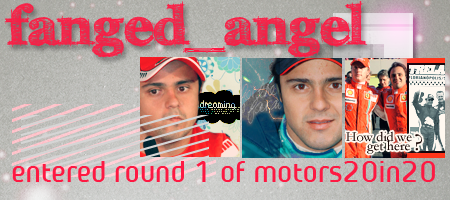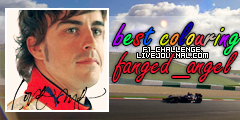 Connect
30 seconds to mars
,
30stm
,
adele
,
adrian sutil
, amadeo,
amy macdonald
,
amélie
,
andain
,
anne rice
,
archaelogy
, archaeolgy,
armand
,
armand/marius
,
art
,
art history
,
atonement
,
ayrton senna
,
bloc party
,
books
,
brian joubert
,
brian kinney
,
cairo
,
caravaggio
,
charles dickens
,
chocolate
,
clint mansell
,
coffee
,
coldplay
,
conjure one
,
da vinci
,
depeche mode
,
dostoievsky
,
dreaming
,
dreams
,
egypt
,
egyptian mythology
,
enigma
,
evgeni plushenko
,
f1
,
f1 slash
,
feeder
,
felipe massa
,
ferrari
,
figure skating
,
finland
,
flowers
,
football
,
foreign films
,
formula 1
,
france
,
friends
,
gay rights
,
gilmore girls
,
graphic design
,
greece
,
grey's anatomy
,
harry potter
,
heroes
,
history
,
homosexuality
,
icons
,
internet
,
italy
,
james may
,
jazz
,
jenson button
,
jeremy clarkson
,
jonathan rhys-meyers
,
jonny wilkinson
,
karnak
,
kimi räikkönen
,
languages
,
linkin park
,
literature
,
liverpool fc
,
lord of the rings
,
love
,
luxor
,
lyrics
,
magic
,
many
,
marat safin
,
marius/armand
,
mary renault
,
massive attack
,
medieval history
,
michael schumacher
,
michelangelo
, mihai eminescu, mihai hohenzollern,
mountains
,
movies
,
music
,
natalie dormer
,
nature
,
nefertiti
,
nelsinho piquet
,
new zealand
,
nico rosberg
,
novak djokovic
,
occult
,
original slash
,
original slash fiction
,
oscar wilde
,
painting
,
paul van dyk
,
philae
,
photography
,
photoshop
,
piano
,
placebo
,
prague
,
pride
,
queer as folk
,
rain
,
read
,
reading
,
rembrandt
,
renaissance
,
richard hammond
,
rock music
,
roger federer
,
romania
,
rps
,
rubens
,
rugby
,
rupert grint
, safin/federer,
saqqara
,
sebastian vettel
,
sexual orientation
,
shakespeare
,
sigur rós
,
slash
,
sleeping
,
snow
,
stanislas wawrinka
,
steven gerrard
,
supernatural
,
switzerland
,
tennis
,
tennis slash
,
the charioteer
,
the malfoys
,
the persian boy
, the shadow of the wind and many more *is bookworm*,
the time traveller's wife
,
the tudors
,
top gear
,
top gear slash
,
travelling
,
u2
,
uk
,
valentino rossi
,
vampire chronicles
,
vampires
,
venice
,
vlad ţepeş
,
volcanoes
,
voldemort
, web creation,
wilde slash
,
woods
,
words
,
writing
,
x-ray dog
,
xabi alonso

People
[View Entries]

Communities
[View entries]

Member Of (3):

Subscriptions (6):

Administrator Of (0)

Feeds
[View Entries]

Subscriptions (0)

Linking
To link to this user, copy this code:
On Dreamwidth:
Elsewhere: